Australia's Coral Coast = Ningaloo Reef, Hamelin Bay,
Shell Beach & Monkey Mia
October 27th 2019th:
After 10h of driving on an empty road, we arrive in Coral Bay in Ningaloo Reef, as known as  Australia's Coral Coast, a true paradise on Earth. It's a remote mini town in the middle of literally nowhere. The town is made by a small coast road that must be around 300m long, and that's it! Palm trees beautifully making the landscape of the town, some camps facing the sea, and a wonderful mix of blues in the water. Coral Bay is home to a wide range of sea wild life, such as whale sharks, manta rays, sting rays, turtles, sharks, and so so many kind of fish species. From just one dip in the very shallow water, we saw rays, turtles, and all kinds of fish. This place is heaven for wildlife lovers, families, adventurers and so cool for chilling at the beach. We loved it so much we extended our time there and stayed 2 nights.
October 28th 2019th:
On the second day in Coral Bay, we booked a boat eco tour in the lagoon, which had a glass bottom so that we could observe the magical world underneath our feet. Giants coral creating magical coral gardens, huge fish swimming calmly, along with turtles and rays. We took a dip in the freezing water, the current was strong, which made us come close to a small shark! The boat staff told us about a nursery bay where baby shark come to enjoy their day, grow peacefully, and that isn't very much known by tourist. We were stoked! it was only about 20min by walk from the camp, so we directly went, took our drone and cameras, to go witness this beauty.
October 29th 2019th:
We take the road in direction of Hamelin Pool and Shell Beach, some stops before heading to Monkey Mia in Shark Bay, a dream destination for dolphins lovers.
After having spent 2 dreamy nights and days in Coral Bay, it is hard to be on the road, alone again facing these long straight roads. We thought we were done with driving alone, and thought that after Coral bay, it would only be short distances with cars everywhere, but no! Maybe it was the frustration or impatience to arrive to Monkey Mia, but we only stayed a few hours in Hamelin Pool, which is ok but not the best of the trip, as well as Shell Beach. Shell beach, as it's name says it all, is a huge white sand beach, where the sand is million of small shells. Hard to walk barefoot, but the sound it makes under your flip flops is remarkable, and very satisfying.
On the road again, we drive in the giant nature of Australian roads, and we see so many different animals. Rabbits, emus, kangaroos, and a little echidne! So many you'd think you are in an open zoos! From afar, we see some abstract sign of civilisation; it looks like building, but we're not sure, it's very far. I think, maybe it's an industrial zone and might not have any camps around or anywhere to park the van and sleep. But the more we drive, the more we can clearly see it's a small town. And at this moment, we both yelled of excitement and happiness. We were not ready to spend much more time – and a whole night – just the 2 of us against nature. We wanted to be surround by human presence. This town was Denham, a cute and small coast town, where we fueled up, made some groceries shopping, and rewarded ourselves with a typical Aussie bar, where we ate the junkiest burgers and beers. It was exactly what we were looking for. After dinner, we headed on the road toward Monkey Mia, as it was only about 20-30min. And we really wanted to be in Monkey Mia first thing in the morning, because that's where you can have the chance to feed the dolphins.
October 29th 2019th:
We woke up at 5am to witness this magnificent painting. The water was perfectly still, the colors of sunrise on the water were changing by the minutes, it was very relaxing. We were here for one main reason: spot dolphins, and take a chance to feed one of them. Monkey Mia is home to wild dolphins who come everyday to be fed, and everyday, the staff chooses one to 3 person to feed them. Basically, we all stand on the shore, and not in the water, not to scare them, and the staff picks few lucky people to come along in the water and give them fish. We were here for the first round at 7am but did not get picked. We then chilled around, and saw that they were hosting a second round around 8am, so we joined, and guess what! They picked us to feed the dolphins! When the lady was looking at the crowd, thinking who she was going to pick, Vincent and I were like weird idiots smiling and sending her all our desire on our faces haha! I think she understood how desperate we were, and eventually picked us.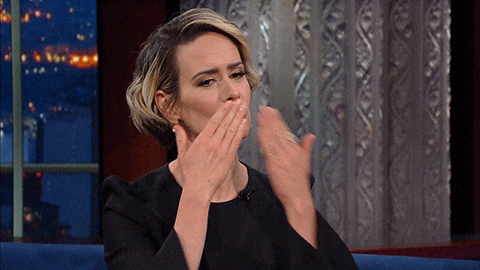 Check the video of me feeding this wild dolphin!
Our video of the whole trip, shot with a Dji Mavic 2 Pro (details here), puts the perspective on a top level! Tell me what you think!
follow me @banasunglasses
A creative way of storytelling through visuals, products I make, travels, videos.. the basics of life! You know what I mean?